Illumination Vacation Application
This was/is a pet project of mine whilst at Illuminati Studios. Its an idea and design for an application to track PTO and do so in a beautiful and intuitive way.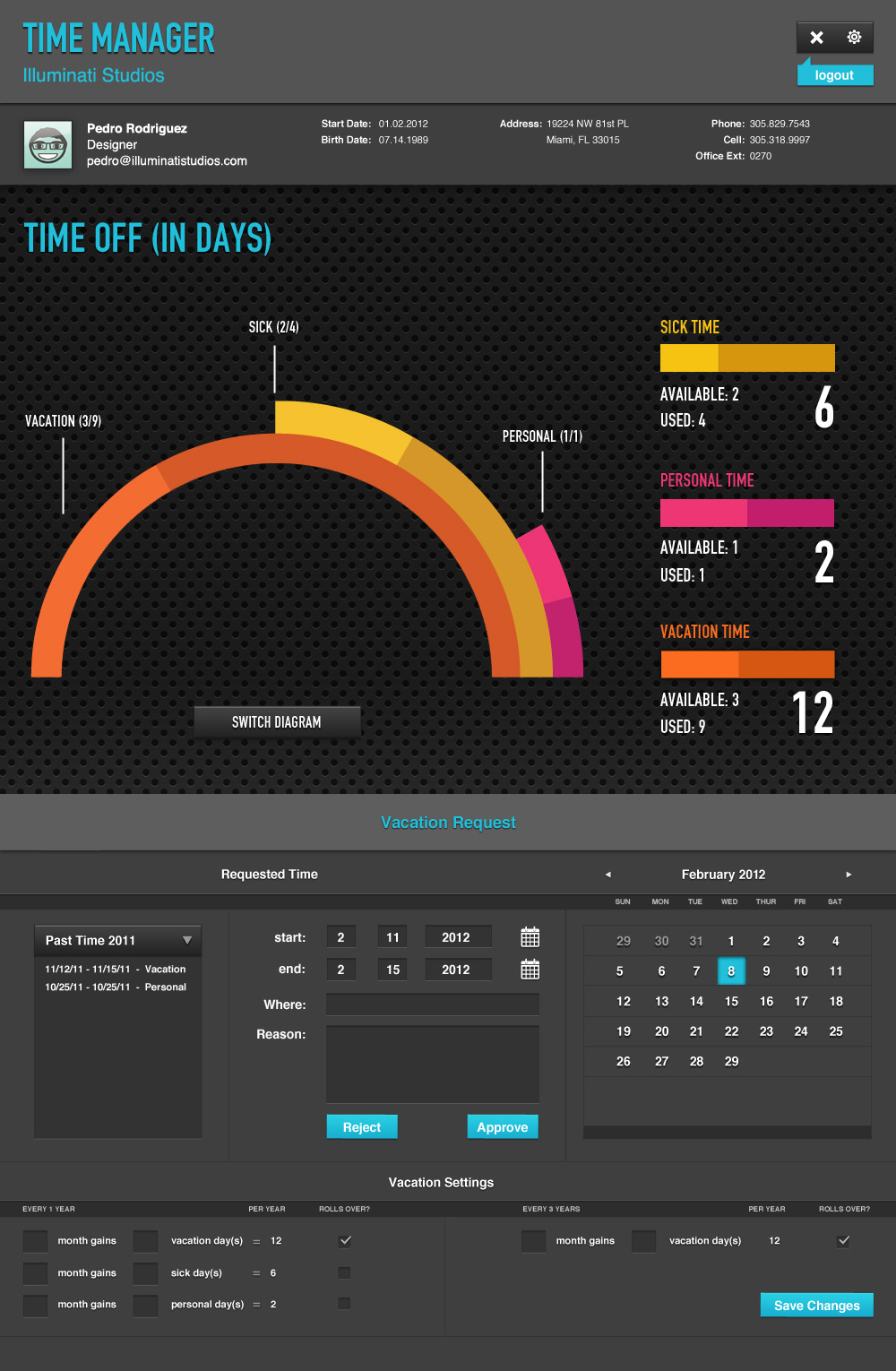 Additioonal view of the application. Diagrams are switchable so the user can decide which view makes most sense for them.